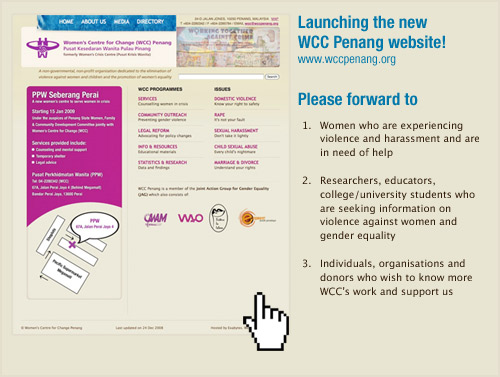 Women's Centre for Change Penang
URL: www.wccpenang.org
Tech: ExpressionEngine, XHTML, CSS, JavaScript, jQuery
WCC Penang is an organisation running programmes for women's rights as well as a service center for women and children facing problems. I was hired to revamp their old website after having to live with a poorly-designed website.
My CMS of choice for the new website was ExpressionEngine, which allowed me to organise WCC's content in a complicated manner in many different section. This content included whitepapers, brochures, books, FAQs and a directory of contacts. The frontend was running on XHTML, CSS and jQuery and an email blast coincided with the launch of the website.